LEAD GENERATION FORM PRO
The ultimate solution for harnessing the power of dynamic forms to capture valuable leads from your prospective customers.
Lead Generation Form Pro is presented as a top-tier tool designed to help businesses utilize interactive and adaptable forms. Its primary purpose is to gather high-quality contact information from potential customers, aiding businesses in their sales and marketing efforts. its primary purpose is to gather or generate potential customer contacts, often for sales or marketing purposes.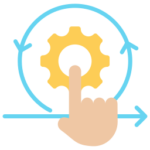 Simple
A very simple WordPress plugin to generate and publish forms on your website.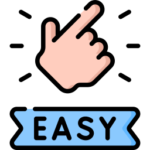 Easy
Easy to use no hard configuration or skill required to run the plugin.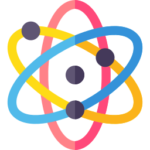 Dynamic
Drag and drop form builder with dynamic capabilities and options.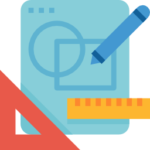 Generate
Generate a dynamic form using form genrator using various type of fields.
Publish
Publish the form shortcode on any website page or post to display the form.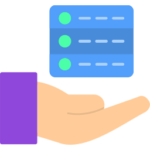 Capture
Start capturing valuable user data for sales, marketing, and engagement purpose.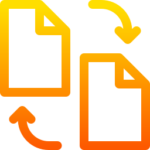 Import & Export
Import and export forms from the plugin dashboard
Combine Forms
Combine prebuild forms to save time to create a new one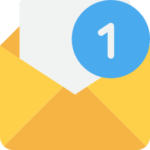 Email
Notify admin via email with data when a new lead capture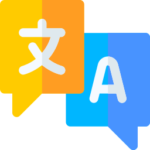 Multilingual
Translation ready with Spanish, Portuguese, French, Arabic, and Indonesian language
reCaptcha v3
Secure every forms submission from bots and malicious data
CSV List
Export all captured leads data as a CSV file for third-party systems
A lead generation form is used to collect information from potential customers, commonly referred to as "leads." Gather data from individuals who express interest in a product, service, or content, allowing businesses to follow up with them for sales, marketing, or other engagement purposes.

A User Registration Form is a tool or interface, often found on websites or applications, that allows new users to create an account or profile. It's a crucial component for platforms that require user-specific data or settings, or where users need to have a personalized experience.
A contact form is a web-based tool that allows visitors to a website to send messages or inquiries directly to the website owner or administrator. It's a standard feature on many websites, especially business or professional sites, and serves as a primary method for visitors to get in touch with the site's operators.
A Travel Reservation Form is a document or digital interface used by travel agencies, airlines, hotels, car rental companies, and other travel-related service providers to allow customers to book or reserve their desired travel services. It captures essential details to ensure the reservation meets the traveler's needs and preferences.

A Bike Rental Form is a document or digital interface used by businesses that rent out bicycles to customers. This form is designed to capture essential information and details related to the rental process.

A booking form is a tool or document used to reserve a service, product, or space for a specific date and time. It's commonly used in various industries to facilitate reservations and ensure that both the provider and the customer have a clear understanding of the terms of the booking.
Student Registration Form
A Student Registration Form is a document or digital form used by educational institutions to gather essential information from students who wish to enroll or register for a particular course, program, or academic year. The form serves as an official record of the student's intent to join the institution.
Create Amazing Dynamic Form
Form creation is now more easier, simpler, and more dynamic with the lead generation WordPress plugin.