Welcome to the exciting world of WordPress blogging! If you've ever thought about sharing your passions, knowledge, or creative ideas with the world, starting a WordPress blog is a fantastic way to do it. With millions of websites powered by WordPress, it has become one of the most popular content management systems globally, offering a user-friendly platform for bloggers of all levels.
This blog post is your comprehensive guide to navigating the world of WordPress blogging as a beginner. Whether you're a hobbyist, an aspiring writer, or a business owner seeking to establish an online presence, we've got you covered with essential tips and tricks to kickstart your blogging journey on the right foot.
Understanding that the idea of launching a blog might be both thrilling and overwhelming, we're here to simplify the process for you. From setting up your WordPress site to creating compelling content, optimizing for search engines, and engaging with your audience, we'll walk you through each step to ensure your blog's success.
Understanding WordPress
What is WordPress? WordPress is an open-source content management system (CMS) founded in 2003. Initially designed as a blogging platform, it has evolved into a robust CMS that powers websites of all types – from blogs and business websites to e-commerce stores and portfolios. Its flexibility, ease of use, and a vast community of contributors have solidified its position as the go-to choice for bloggers and website creators.
Key Features and Benefits
User-Friendly Interface: WordPress boasts an intuitive and user-friendly interface, allowing even those without technical expertise to manage and customize their blogs effortlessly.
Extensive Theme Library: With thousands of themes available, you can easily find a design that suits your blog's niche and style. Themes determine your blog's appearance and layout, enabling you to create a unique online presence.
Plugin Ecosystem: WordPress's plugin system empowers you to extend your blog's functionality with ease. From enhancing SEO and security to adding contact forms and social media integration, plugins are invaluable tools for customizing your blog.
SEO-Friendly: Search engine optimization is vital for increasing your blog's visibility. WordPress is inherently designed to be SEO-friendly, allowing you to optimize your content and climb the search engine rankings.
Responsive Design: In today's mobile-centric world, having a responsive website is essential. WordPress themes are often optimized for mobile devices, ensuring your blog looks great on any screen size.
Regular Updates and Security: The WordPress community is continuously working to improve the platform's security and performance. Regular updates are released, addressing potential vulnerabilities and keeping your blog safe.
Content Management: Managing your blog posts, pages, and media is a breeze with WordPress's built-in content management tools. Organizing and categorizing your content ensures a seamless user experience for your readers.
Community Support: As one of the largest open-source communities, WordPress has a vast network of users, developers, and enthusiasts who are always ready to help with any questions or issues you may encounter.
Understanding the core features and benefits of WordPress lays a solid foundation for your WordPress blogging journey. So, let's move forward and dive into the practical aspects of setting up your WordPress blog in the next sections.
Choosing the Right Hosting and Domain for your WordPress blogging
It's time to tackle two crucial components of your WordPress blogging journey: selecting the right hosting provider and choosing the perfect domain name. These decisions will influence your blog's performance, accessibility, and overall success. Let's explore each aspect in detail:
Choosing the Hosting
The Importance of Reliable Hosting Your hosting provider is like the foundation of your blog. It's where your blog's files, data, and content will be stored, and it plays a significant role in determining your site's speed and reliability. Choosing the right hosting is essential for ensuring a smooth user experience and better search engine rankings. Here are some factors to consider when selecting a hosting provider:
Performance and Speed: Opt for a hosting provider that offers excellent server performance and fast loading times. A slow-loading website can deter visitors and negatively impact your blog's search engine ranking.
Uptime Guarantee: Look for a hosting provider with a high uptime guarantee (ideally 99.9% or higher). A reliable hosting service ensures that your blog remains accessible to users at all times.
Customer Support: Reliable customer support is crucial, especially for beginners. Choose a hosting provider with 24/7 customer support to assist you promptly in case of any technical issues.
Scalability: As your blog grows, you may need to accommodate more traffic and content. Choose a hosting plan that allows easy scalability to meet your future needs.
Security Measures: Ensure that the hosting provider implements robust security measures to protect your blog from potential threats and attacks.
Choosing the Domain
Selecting a Suitable Domain Name Your domain name is your blog's unique identity on the internet. It's the web address that users will type in to access your blog. Choosing the right domain name is essential for branding, visibility, and memorability. Here are some tips to help you select the perfect domain name:
Relevance and Memorability: Your domain name should ideally reflect the content or niche of your blog. It should be easy to remember and not too long or complicated.
Branding: If you have a brand name, consider using it as part of your domain. If not, think of a unique and catchy name that aligns with your blog's theme.
Use Keywords: Incorporate relevant keywords in your domain name, as it can improve your blog's search engine ranking.
Avoid Hyphens and Numbers: Hyphens and numbers can make domain names confusing and harder to remember. Stick to letters whenever possible.
Check Availability: Before finalizing your domain name, check its availability to ensure it hasn't been taken by someone else.
Once you've chosen a reliable hosting provider and secured a suitable domain name, you're ready to move on to the exciting part – installing WordPress and customizing your blog's appearance. So, let's continue this journey and transform your ideas into a captivating WordPress blogging!
Installing WordPress
With your hosting and domain set up, it's time to take the next crucial step: installing WordPress on your server. Fortunately, WordPress makes this process straightforward, and you have a couple of methods to choose from. Let's explore both one-click installers and manual installation methods:
One-Click Installers
One-Click Installers (Recommended for Beginners) Many hosting providers offer one-click installers, making the WordPress installation process a breeze. Here's how to use a one-click installer:
Access Your Hosting Control Panel: Log in to your hosting account and access the control panel (usually cPanel).
Find the One-Click Installer: Look for the "One-Click Install" or "Softaculous" icon within cPanel. Click on it to proceed.
Select WordPress: Once inside the one-click installer, locate WordPress from the list of available applications (it's often under the "CMS" or "Blogging" category).
Install WordPress: Click on the "Install" or "Install Now" button to begin the installation process. You'll be prompted to enter some basic information, such as your domain name, desired username, and password.
Complete the Installation: Review the settings, customize your blog's title and description (you can always change them later), and click "Install." The one-click installer will take care of the rest, and you'll receive a confirmation once WordPress is installed.
Manual Installation
Manual Installation (Advanced Users or Specific Cases) While one-click installers are the easiest option for most beginners, manual installation can be useful in certain situations, such as when using specific hosting environments or for more hands-on control. Here's how to manually install WordPress:
Download WordPress: Visit the official WordPress website (wordpress.org) and download the latest version of WordPress to your computer.
Create a Database: Log in to your hosting control panel and create a new database for your WordPress installation. Take note of the database name, username, password, and host, as you'll need them during the installation.
Upload WordPress Files: If your hosting provider offers FTP access, use an FTP client (e.g., FileZilla) to connect to your server and upload the WordPress files to your website's root directory.
Configure wp-config.php: In the WordPress files you uploaded, find the "wp-config-sample.php" file, rename it to "wp-config.php," and open it in a text editor. Enter the database information you obtained earlier and save the file.
Run the Installation: Navigate to your website's domain name in a web browser. You'll be guided through the WordPress installation process, where you'll set up your admin account and customize basic settings.
Whichever method you choose, once the installation is complete, you can access your WordPress dashboard by going to "yourdomain.com/wp-admin." From there, you'll have full control over your blog, allowing you to customize its appearance, add plugins, and, most importantly, start creating and publishing content.
Configuring WordPress Settings
Now that you have WordPress installed, it's time to fine-tune your blog by configuring essential settings. These settings will shape the overall behavior and appearance of your WordPress site. Let's dive into the WordPress dashboard and make the necessary adjustments:
General Settings
Site Title and Tagline: Set your blog's title and a brief tagline that summarizes its purpose.
Site Address (URL) and WordPress Address (URL): Ensure that your website's address is correct. In most cases, they should be the same.
Timezone: Select your blog's timezone to ensure accurate scheduling and time-related functions.
Permalinks Settings
Permalinks Structure: Choose an SEO-friendly permalink structure for your blog's URLs. The "Post name" option is often recommended.
Reading Settings
Front Page Displays: Decide whether you want your blog posts or a static page to appear as the front page.
Blog Pages Show at Most: Set the number of blog posts displayed on each page. This helps control the length of your blog's homepage.
Discussion Settings
Default Article Settings: Choose whether you want to allow comments on your blog posts.
Other Comment Settings: Configure comment moderation and decide whether you want to receive email notifications for new comments.
Media Settings
Image Sizes: Adjust the default image sizes to match your blog's layout and design preferences.
Permalink Settings
URL Structure: Choose an SEO-friendly permalink structure for your blog's URLs. The "Post name" option is often recommended.
Privacy Settings
Privacy Policy: Create and link to your blog's privacy policy page to comply with data protection regulations.
Save Changes Once you have made the necessary adjustments, click "Save Changes" to apply the new settings.
It's important to note that these are just the basic settings you should configure when starting your blog. As you become more familiar with WordPress, you can explore additional settings and plugins to enhance your blog's functionality further.
With your WordPress settings configured, your blog is now ready to go live. However, before you start publishing content, it's essential to select a theme that reflects your brand or niche and customize it to create a visually appealing and user-friendly website. In the next section, we'll guide you through the process of selecting and customizing a theme that best suits your blog's personality. Let's keep building your WordPress blog!
Selecting and Customizing a Theme
The appearance of your WordPress blog is crucial in creating a lasting impression on your visitors. A well-designed and visually appealing theme will not only make your content shine but also provide a pleasant user experience. In this section, we'll guide you through the process of selecting the right theme for your blog and customizing it to suit your needs:
Choosing a Suitable Theme
Define Your Blog's Style: Consider your blog's niche and the type of content you'll be publishing. Look for a theme that aligns with your blog's style and conveys its personality effectively.
Mobile Responsiveness: Ensure that the theme you choose is mobile-responsive, meaning it adapts seamlessly to different screen sizes. This is crucial for providing a great user experience on smartphones and tablets.
Read Reviews and Ratings: Before settling on a theme, check user reviews and ratings to gauge its performance and reliability. Themes with positive feedback are generally a safer choice.
Theme Features: Look for themes that offer the features you need. For example, if you plan to showcase images or videos, a theme with a strong focus on media might be suitable.
Customization Options: Opt for a theme that provides sufficient customization options, such as color schemes, layout variations, and customizable headers, so you can tailor it to your preferences.
Installing and Activating Your Chosen Theme
Access the Theme Library: From your WordPress dashboard, go to "Appearance" and then "Themes."
Add New Theme: Click on "Add New" to browse through thousands of free and premium themes available in the WordPress theme repository.
Install and Activate: Once you've found your preferred theme, click "Install" and then "Activate" to make it live on your blog.
Customizing Your Theme
Access the Customizer: From the WordPress dashboard, go to "Appearance" and click on "Customize." The WordPress Customizer will open, allowing you to make changes to your theme.
Site Identity: Upload your blog's logo and set a site title and tagline that matches your brand.
Colors and Typography: Customize the colors and typography to match your blog's style and enhance its visual appeal.
Header and Footer: Modify the header and footer settings, such as logo placement, header image, and footer widgets.
Homepage Settings: If your theme supports different homepage layouts, set the one that best suits your content.
Menus: Create and customize navigation menus to make it easy for visitors to explore your blog.
Widgets: Add widgets to your sidebar or footer to display additional content or functionalities, such as recent posts, social media links, and newsletter sign-up forms.
Additional Settings: Explore other theme-specific settings to fine-tune the appearance and behavior of your blog.
Preview and Save As you make changes in the Customizer, use the preview option to see how your blog looks in real-time. Once you're satisfied with the changes, click "Save & Publish" to apply them to your live site.
Remember that customizing your theme is an ongoing process, and you can always revisit the Customizer to make adjustments as your blog evolves.
Now that your WordPress blog boasts a personalized and eye-catching theme, you're one step closer to launching a captivating online presence.
Essential Plugins for Your Blog
WordPress plugins are like magical tools that can extend your blog's functionality and add exciting features without the need for coding. With thousands of plugins available, it's essential to choose the ones that best align with your blog's goals and enhance the user experience. In this section, we'll introduce you to some must-have plugins for your WordPress blog:
Yoast SEO: Yoast SEO is a powerful plugin designed to improve your blog's search engine optimization. It helps you optimize your content, meta tags, and URLs, making it easier for search engines to index and rank your blog posts. The plugin also provides readability analysis, helping you create content that's both SEO-friendly and user-friendly.
Akismet Spam: Spam comments can be a nuisance for any blog. Akismet is a robust anti-spam plugin that filters out and blocks spam comments, keeping your blog's comment section clean and hassle-free.
Jetpack: Jetpack is an all-in-one plugin that offers a range of features, including website statistics, social media sharing, contact forms, site backups, and security enhancements. It's a convenient way to access multiple functionalities without installing individual plugins for each.
WPForms: WPForms is a user-friendly plugin that allows you to create beautiful and functional contact forms for your blog. You can easily add contact forms, surveys, polls, and other interactive elements to engage with your audience effectively.
MonsterInsights: MonsterInsights is a Google Analytics plugin that enables you to connect your WordPress blog with Google Analytics effortlessly. It provides valuable insights into your website traffic and audience, helping you make data-driven decisions to grow your blog.
Wordfence Security: Security is paramount for any website. Wordfence Security is a comprehensive security plugin that protects your blog from malicious attacks, malware, and unauthorized access. It includes a firewall, malware scanner, and login security features.
WP Super Cache: Website speed is crucial for user experience and search engine rankings. WP Super Cache helps improve your blog's performance by creating static HTML files and serving them to visitors, reducing the load on your server.
Portfolio Filter Gallery: Portfolio Filter Gallery is a fantastic plugin that allows you to showcase your portfolio with stunning filterable galleries. It's perfect for artists, photographers, designers, and anyone who wants to display their work in an elegant and organized manner.
Ultimate Slider Factory: Ultimate Slider Factory is a powerful slider plugin that lets you create eye-catching sliders and carousels for your WordPress blog. With various customization options and transition effects, you can highlight your featured content and grab your readers' attention.
Remember that while plugins can enhance your blog's functionality, installing too many can impact performance. Only choose the plugins that are essential for your needs, and regularly review and update them to maintain optimal performance and security.
Creating Engaging Content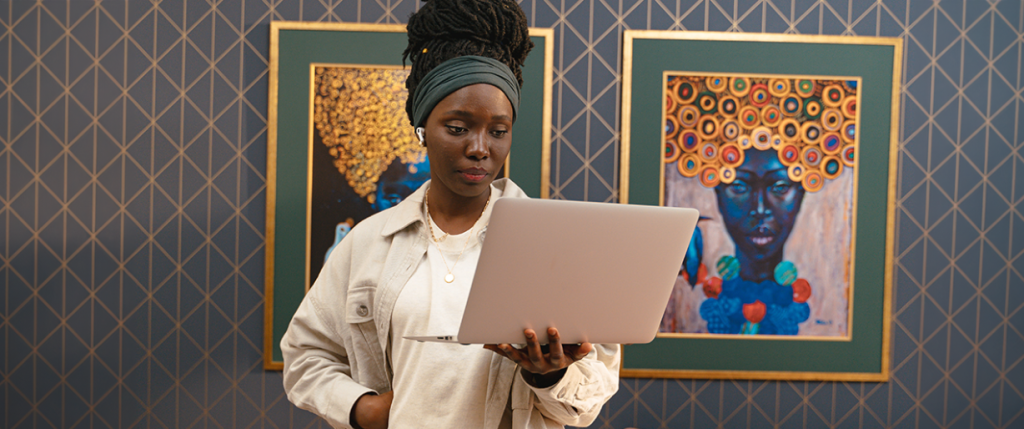 Content is the heart and soul of your WordPress blog. Engaging, valuable, and well-crafted content is the key to attracting and retaining readers, building a loyal audience, and establishing yourself as an authority in your niche. In this section, we'll explore essential tips to help you create captivating and share-worthy blog posts:
Know Your Audience
Identify Your Target Audience: Understand who your ideal readers are, their interests, problems, and preferences. Tailor your content to resonate with their needs and aspirations.
Research Your Niche: Stay up-to-date with trends and popular topics in your niche. Use tools like Google Trends or keyword research to discover what your audience is searching for.
Craft Attention-Grabbing Headlines
Be Clear and Concise: Your headline should immediately convey the value of your content and pique readers' curiosity.
Use Power Words: Incorporate strong and emotive words to evoke an emotional response and draw readers in.
Structure Your Content
Introduction: Begin with a compelling introduction that hooks readers and sets the tone for the rest of the post.
Use Subheadings: Break your content into sections with clear subheadings. This enhances readability and allows readers to scan the content easily.
Include Visuals: Add images, infographics, or videos to complement your text and make your content visually appealing.
Write Engaging and Valuable Content
Be Informative: Provide valuable insights, tips, or solutions to your readers' problems. Offer actionable advice they can implement.
Be Authentic: Inject your unique voice and personality into your writing. Authenticity builds trust and connects with your audience.
Tell Stories: Use storytelling to make your content relatable and memorable. Stories engage readers emotionally and create a deeper connection.
Focus on Readability
Keep Sentences and Paragraphs Short: Shorter sentences and paragraphs are easier to read and digest.
Use Bullet Points and Lists: Break down information into lists or bullet points to make it more scannable.
Include a Clear Call-to-Action (CTA)
Encourage Engagement: Prompt readers to leave comments, share your content, or subscribe to your newsletter.
Guide the Next Step: Direct readers to related posts, products, or services that can provide them with further value.
Proofread and Edit
Eliminate Errors: Ensure your content is free from spelling and grammatical mistakes. Use proofreading tools or have someone else review your work.
Polish Your Writing: Edit for clarity and coherence. Cut unnecessary fluff and tighten your sentences.
Remember that consistency is key when it comes to creating engaging content. Post regularly and maintain the quality of your writing. Your blog will grow as you consistently deliver valuable content to your audience.
With these content creation tips in mind, you're now equipped to craft compelling blog posts that captivate your readers. In the next section, we'll explore the importance of effectively using categories and tags to organize your content and enhance user experience. Let's optimize your blog's structure for seamless navigation!
Understanding Categories and Tags
As your WordPress blog grows and you produce more content, organizing your posts becomes crucial for both you and your readers. WordPress offers two powerful tools for organizing and classifying your content: categories and tags. In this section, we'll explore the differences between categories and tags, and how to effectively use them to enhance user experience and navigation:
Categories
Definition: Categories are broad topics or topics that represent the main themes of your blog. They serve as the primary way to group and organize related content.
Hierarchy: Categories can be organized hierarchically, creating parent and child categories. This helps create a structured and logical content flow.
Use Case: Use categories for broad topics that encompass multiple related blog posts. For example, if you have a travel blog, your categories might include "Destinations," "Travel Tips," and "Food & Culture."
Best Practices: a. Avoid creating too many categories to prevent overwhelming readers and to maintain a clear focus on your blog's main topics. b. Each blog post should be assigned to one or more relevant categories to ensure proper organization.
Tags
Definition: Tags are specific keywords or phrases that provide more detailed information about the content of your blog posts. They offer a way to highlight specific topics or elements within a post.
No Hierarchy: Unlike categories, tags are not hierarchical. They stand alone and are not related in a parent-child relationship.
Use Case: Use tags to specify specific topics, keywords, or elements covered in a blog post. For instance, if you have a recipe blog, tags for a single post might include "Vegan," "Gluten-Free," and "Dessert."
Best Practices: a. Tags can be more numerous than categories, as they represent specific details within your content. b. Avoid using too many tags that are too similar, as this can lead to redundancy and confusion.
Enhancing User Experience
Navigation: Categories and tags allow readers to navigate your blog more effectively, finding content that interests them quickly.
Related Content: Displaying related posts based on categories or tags can keep readers engaged and encourage them to explore more of your content.
Tag Clouds: Consider adding a tag cloud widget to your sidebar or footer, visually representing the most popular tags on your blog.
SEO Benefits: Well-organized categories and tags can also benefit your blog's SEO by making it easier for search engines to understand and index your content.
By effectively using categories and tags, you can create a user-friendly blog with easy navigation, allowing your audience to find the content they're interested in effortlessly. Take some time to plan and structure your categories and tags thoughtfully, and maintain consistency as you publish new content.
Engaging with Your Audience
Engaging with your audience is a vital aspect of building a successful WordPress blog. Establishing a meaningful connection with your readers can lead to increased loyalty, higher engagement, and valuable feedback. In this section, we'll explore various strategies to connect with your audience effectively:
Respond to Comments
Be Prompt: Respond to comments on your blog posts in a timely manner. Engaging with readers shows that you value their input and opinions.
Encourage Discussion: Encourage meaningful conversations by asking questions or seeking additional insights in your replies.
Enable Social Sharing
Social Media Buttons: Add social media sharing buttons to your blog posts, making it easy for readers to share your content with their networks.
Engage on Social Platforms: Be active on social media platforms where your audience is present. Respond to comments, messages, and mentions to foster a sense of community.
Host Contests and Giveaways
Organize Contests: Host occasional contests or giveaways related to your blog's niche. This can boost engagement and attract new followers.
Use Polls and Surveys
Seek Opinions: Conduct polls or surveys to gather feedback from your audience. This helps you understand their preferences and interests better.
Respond to Emails
Address Emails Personally: If readers reach out to you via email, respond personally and professionally.
Live Q&A Sessions
Live Video Sessions: Conduct live Q&A sessions on social media or through webinars. Engage with your audience in real-time, answering their questions and offering valuable insights.
Monitor and Analyze Engagement
Track User Engagement: Use analytics tools to monitor user engagement on your blog. Analyze popular posts, user behavior, and comments to tailor your content accordingly.
Build an Email List
Offer Opt-In Incentives: Encourage readers to subscribe to your email list by offering valuable incentives such as exclusive content, eBooks, or discounts.
Send Personalized Emails: Use your email list to send personalized newsletters, updates, and special offers to maintain a direct connection with your audience.
Acknowledge Feedback
Feedback and Suggestions: Welcome feedback and suggestions from your readers. Let them know that you value their input and that it influences your blog's direction.
Be Authentic and Transparent
Share Personal Stories: Be open and share personal stories or experiences related to your blog's niche. Authenticity fosters a stronger bond with your audience.
Remember that building audience engagement takes time and consistent effort. By actively connecting with your readers, you'll create a loyal community around your blog, inspiring them to return for more valuable content and share it with others.
Staying Consistent and Building a Schedule
Consistency is a key factor in the success of your WordPress blog. Regularly publishing valuable content and engaging with your audience builds trust, encourages repeat visits, and contributes to steady growth. In this section, we'll explore the importance of staying consistent and how to build a blogging schedule that works for you:
Benefits of Consistency
Reader Expectations: Consistent posting establishes expectations for your audience, encouraging them to return regularly for new content.
Search Engine Ranking: Search engines value fresh and regularly updated content, which can positively impact your blog's ranking.
Credibility and Authority: Consistency demonstrates commitment and professionalism, positioning you as an authority in your niche.
Audience Growth: Engaged readers are more likely to share your content, contributing to organic growth and increased visibility.
Building a Blogging Schedule
Set Realistic Goals: Consider your available time and resources when creating a schedule. Be realistic about how often you can publish without compromising quality.
Determine Your Posting Frequency: Choose a posting frequency that suits your niche and audience. It could be daily, several times a week, or weekly, depending on your content creation capacity.
Use an Editorial Calendar: Create an editorial calendar to plan and organize your content in advance. This helps you maintain a consistent flow of ideas and prevents last-minute content creation.
Batch Content Creation: Instead of writing each post individually, consider batching content creation. Write multiple blog posts in one sitting and schedule them for future publication.
Repurpose Content: Maximize your efforts by repurposing content. Turn a blog post into a video, infographic, or podcast episode to reach a broader audience.
Be Flexible: While consistency is essential, it's also crucial to be flexible and adapt to changes in your schedule or audience needs.
Time Management Tips
Prioritize Tasks: Identify high-priority tasks related to your blog and focus on completing them first.
Eliminate Distractions: Create a distraction-free environment when writing or working on blog-related tasks.
Use Productivity Tools: Utilize productivity tools, such as task management apps and content calendars, to stay organized.
Delegate and Outsource: If possible, delegate tasks or outsource certain aspects of your blog, such as design or social media management.
Inform Your Audience
Communicate Schedule Changes: If you need to adjust your posting frequency or schedule, inform your audience in advance. Transparency builds trust.
Newsletter Updates: Use your email newsletter to keep subscribers informed about new content and any changes to your WordPress blogging schedule.
By staying consistent and building a well-organized WordPress blogging schedule, you'll ensure that your WordPress blog remains a reliable source of valuable content for your audience. Remember that quality always takes precedence over quantity, and it's better to maintain a sustainable pace of content creation that allows you to deliver top-notch blog posts.
Wrapping Up
Your WordPress blog is now armed with valuable insights and practical strategies to succeed in the competitive digital landscape. Remember that every successful blogger starts as a beginner, and the key to growth is continuous learning, creativity, and dedication. Embrace your unique voice and perspective, and let your passion shine through your blog.
As you embark on your WordPress blogging journey, never hesitate to explore new topics, interact with your audience, and experiment with different content formats. Stay patient and committed, as building a thriving blog takes time and effort. With persistence and a genuine connection with your readers, your WordPress blog can become a powerful platform to make a positive impact and leave a lasting impression on your audience.
Thank you for embarking on this adventure with us, and we wish you the very best on your journey to WordPress blogging success with WordPress. Happy blogging!